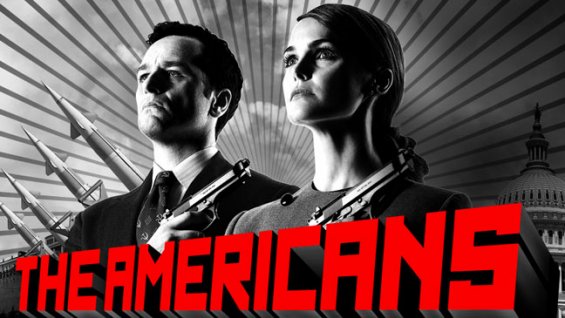 The Americans (Wednesday nights on FX) is a cold war cloak-and-dagger drama (minus Dabney Coleman) created by former CIA officer Joe Weisberg. The show centers on an ordinary, run-of-the-mill family living in the suburbs of WashingtonD.C. in 1981. There's just one small twist: the husband and wife (played by Matthew Rhys and Keri Russell) are Soviet KGB sleeper agents. Hilarity of course ensues as they try to carry out their mission, which doesn't go quite to silky smooth plan. Things are further complicated when a new neighbor moves in, who just happens to be (wait for it…) FBI counter-intelligence agent Stan Beeman (Noah Emmerich). Coincidence???
As the episode unfolds, you see just how difficult it is for the sleeper agents to juggle not only family and career, but their main, clandestine reason for being in D.C. By the pilot's conclusion you may even feel compelled to sympathize with them for the hardships they've had to endure, both before and after their arrival in the U.S. (despite the fact that they are the enemy of the state). There are some nice 80s touches throughout. The cars, clothes, and music make it crystal clear when you are, but without being overly heavy-handed.
Overall, The Americans delivers a solid story with decent acting. And though it maybe doesn't offer the viewer the completely immersive experience (yet) of such shows as The Walking Dead, Doctor Who, or Here Comes Honey Boo Boo, it is definitely entertaining enough to warrant tuning in to the next episode.
I give The Americans three and a half Gorbachevs out of five.
Das Vadanya comrades,
Greg "Unwanted Dead or Alive" Randolph