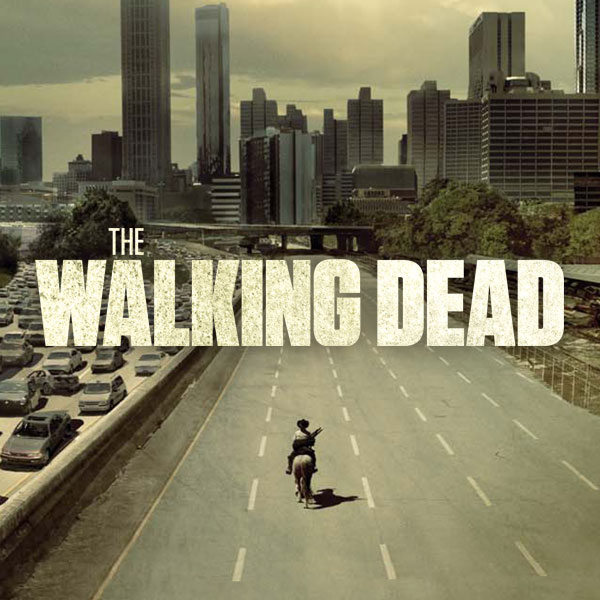 WARNING: The following are the opinions of a man (with pubes and everything) who has NOT read any of the Walking Dead comics (or graphic novels if you prefer). I would venture a guess that all my esteemed colleagues have read some, if not the entire series. Those of you who have read them can debate which incarnation is "better" than the other. Usually that honor goes to the version we're exposed to first and since I have no such point of reference, here goes…
In case you've been exploring the depths of Uranus (or your anus if that's what you're into), for the last two and a half years, you know AMC's The Walking Dead is based on the comic/graphic novel series created by Robert Kirkman and Tony Moore which chronicles the exploits of Sheriff Rick Grimes and his rag-tag group in their struggle to survive the non-stop party known as the zombie apocalypse.
Episode one premiered on October 31, 2010 and I can admit to you (on account of how we're such good pals), I've been hooked ever since. Rick (played by Andrew Lincoln) wakes from a coma and discovers things aren't quite the same as he remembers them. The trek to the CDC in Atlanta is the main storyline of the season, with requisite twists and turns along the way; the Rick-Lori-Shane triangle being the most prevalent of these. The finale takes place at the CDC facility. The sole survivor there, Dr. Jenner (Noah Emmerich) whispers something in Rick's ear just before the group makes its escape.
WHAT COULD IT BE???