Posts Tagged Captain America
4 results.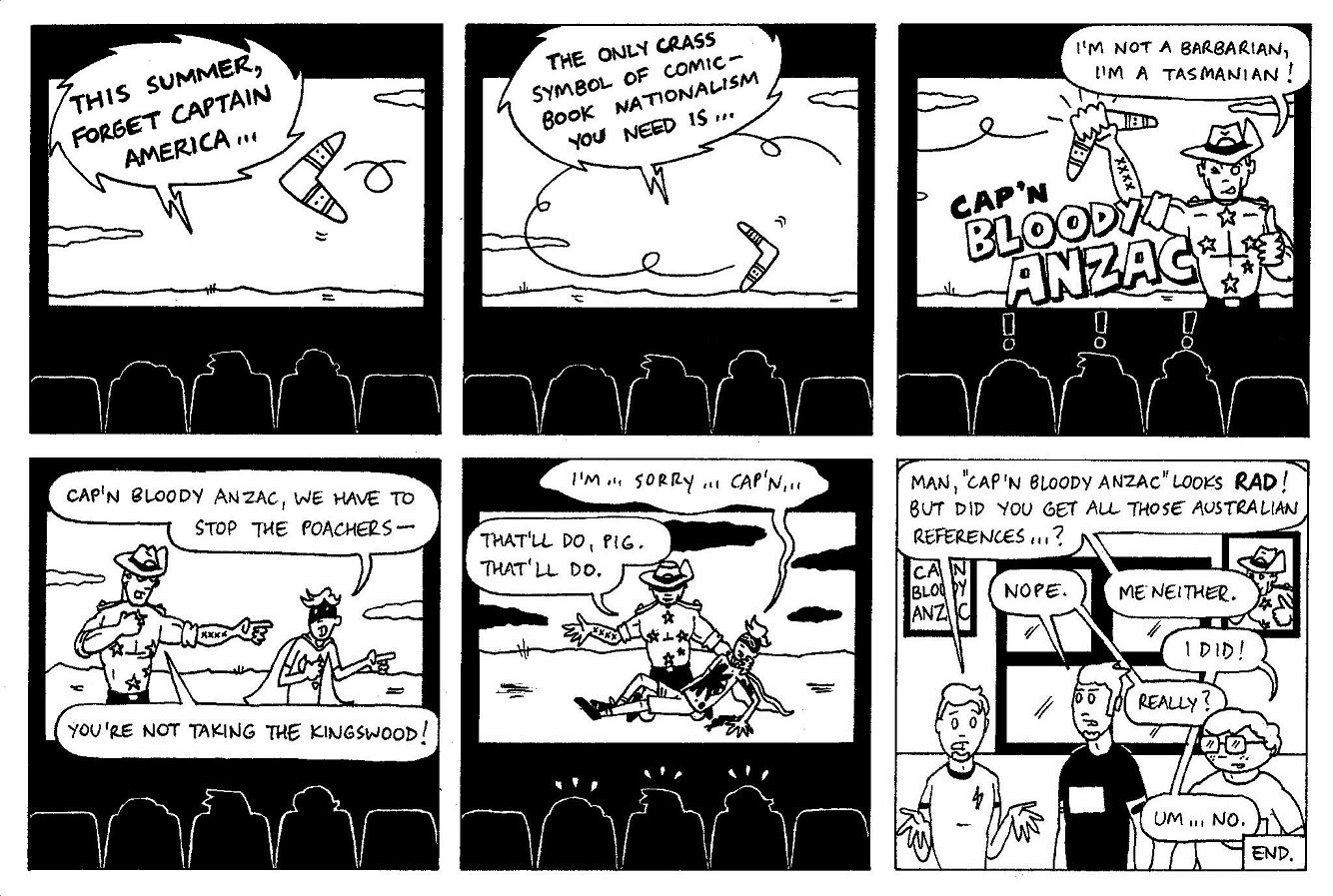 As most of you know, we are trying to get our new website together, so I called out for some guest Web comicers. Brodie does the Web comic Mad Dog McGillicuddy and his Rabid Band of Howler Monkeys, which is […] ↓ Read the rest of this entry…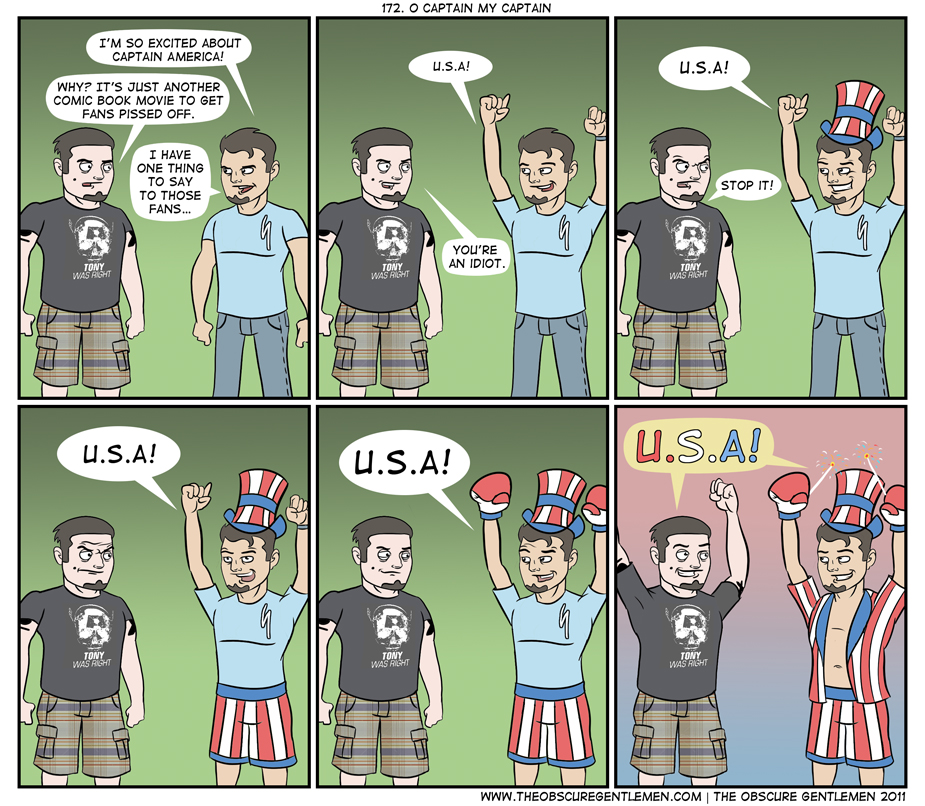 Today's comic is about the level of excitement I have for the Captain America movie. They would really have to do some fucked up shit for me not to like it (i.e. having a playground fight, having emo hair, no […] ↓ Read the rest of this entry…
Today, we have a special treat for you: A review of "Captain America: The First Avenger" by Gentlemen writer, Travis Kennedy and behind the scenes commentary of said review by Gentlemen co-creator, Nick Alvarez. The commentary appears in blue text.