092 – What is McDonald's?
Podcast: Play in new window | Download
Subscribe: Apple Podcasts | Android | Google Play | RSS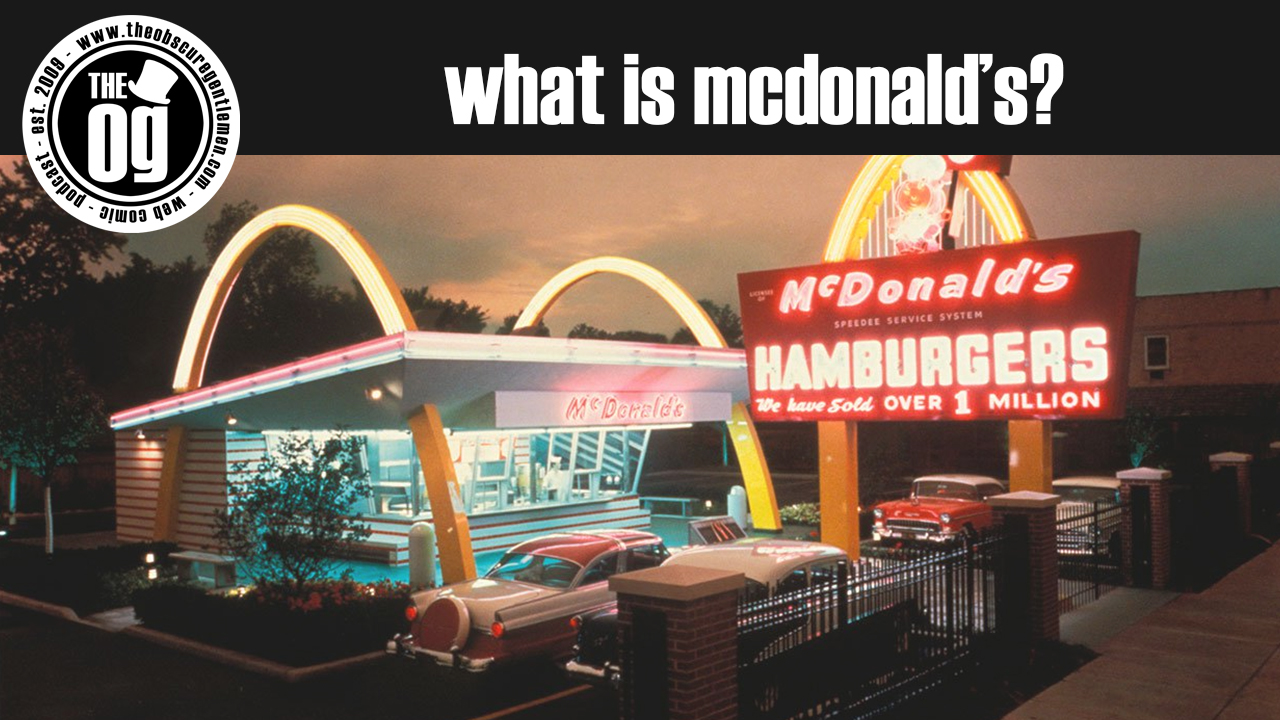 On this weeks episode we're talking about the largest fast food chain on the planet – McDonald's! From it's humble yet tumultuous beginnings, to the post-Super Size Me Panic, this one's has it all. And yes, McDonald's sold hot dogs once and we think that's strange.